Finding a reputable contractor is important in ensuring you are not taken advantage of in times of crisis. There might be those who would go door-to-door offering to clean up and repair parts of your home or furniture. Many are honest although you have to beware of those who are not.
We have 6 steps to take for you to know if you have an honest and legitimate contractor or not.
Ask your home insurance company to make an estimate of the costs for the damage and repair of your property. An insurance adjuster is assigned to your claim to help you have an estimate that could help you negotiate with the contractor who approaches you.
Request a reference from the contractor first thing. You can also opt for contractors recommended by friends and neighbors. Ask the contractor if they are a part of the Better Business Bureau and your area's Homebuilder's Association. Also ask for a proof that the contractor has a license and a liability and workers compensation insurance. Not having this might hold you liable for any accidents that may occur on your property.
Read the fine prints of any papers the contractor needs you to sign. Pay attention to details specifically provisions like the extent and duration of what the contractor will and can guarantee. A cancellation policy should provide you the option to cancel the agreement for any reason within at least 3 business days. You can ask the contractor to give you a blank copy of the contract so you can read them very well overnight. You can also have a lawyer review the contract before signing it.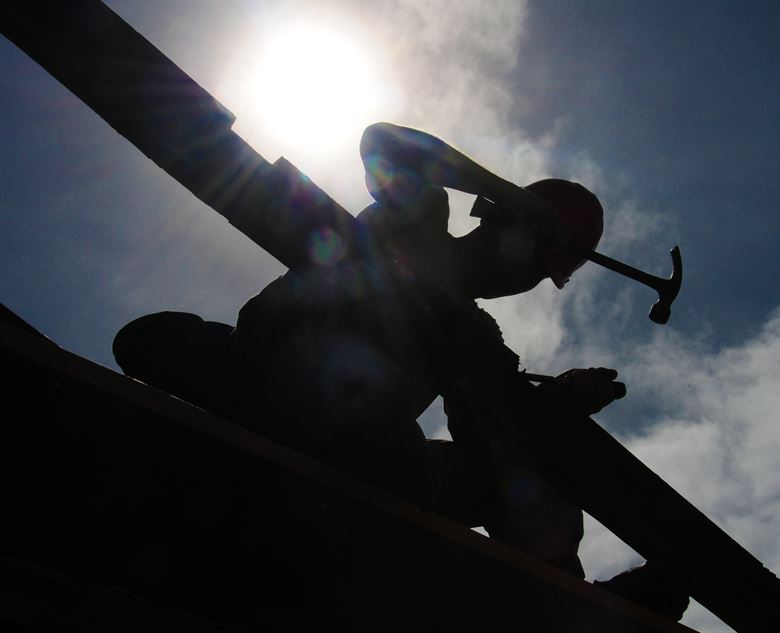 Closely keep an eye on temporary repairs costs. Temporary repairs are covered as a part of your home owner insurance policy although spending so much on this may affect the money that is supposed to be spent on permanent repairs. Also avoid contractors that give you unrealistically low estimates.
Never pay the contractor before the work is complete or in advance for the entire project. Have a personal check ready instead of cash so you can have the cashed check as a proof of payment.
Have a specific file for all the information and communications you have made with your contractor. Signed contract, plans and specifications, bills and invoices, copies of the certificate of insurance, canceled checks and copies of those cashed, information of any subcontractors and material suppliers your contractor may deal with and any other related information.